When you walk into the Huntington House Tavern, the first thing you notice probably won't be the vaulted wood ceilings or the antler chandeliers—it'll be the view. From start to finish, our aim is to supply a culinary experience that accentuates our stunning location. Because we know that the perfect sunnyside (not offering eggs any style) - up egg can make a sunrise even sunnier. That a grilled rainbow trout with an actual rainbow on the side can be the perfect way to refuel after a long hike. And that a silky Syrah can make a full moon shine even brighter. At Huntington House Tavern, we're not just out to treat your taste buds—we're aiming to feed your soul.
Mountain Fare Menus
Check out what we're currently serving up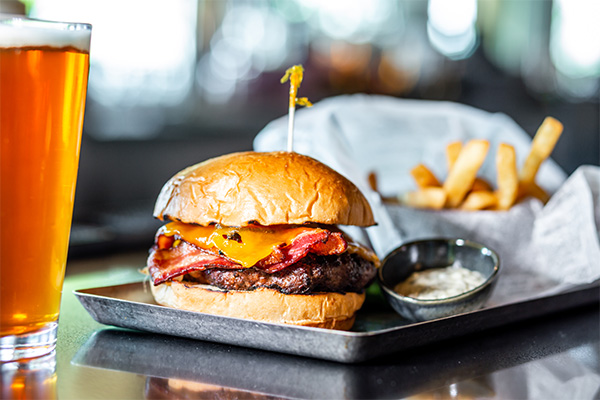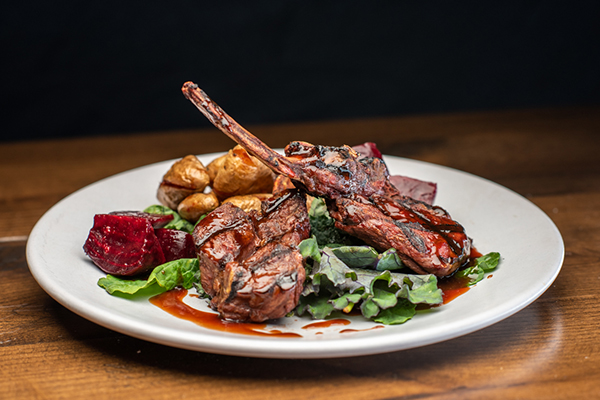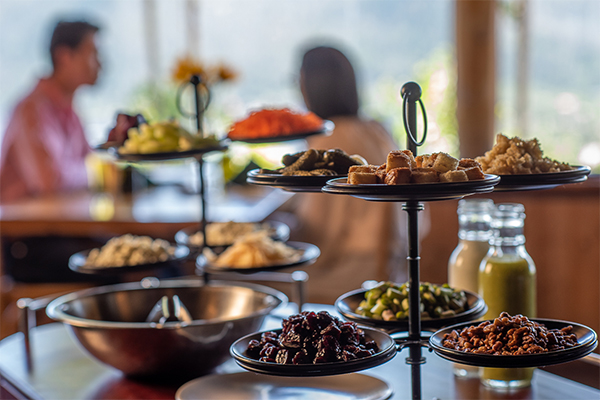 PREFIX TO PERFECTION
It's a smoked gouda and beer cheese soup. It's grilled elk chops with a blackberry demi glace. It's a mixed berry crumble with a graham cracker dusting. Our three-course prefix menu is one to remember. And it's now available at two different seating times: 6 p.m. and 7:45 p.m. Reservations are required and appetites are recommended.
Come On In
The Wild Mushroom Cavatappi's Fine
Location:15500 US-34, Grand Lake, CO
Open Daily for Take-Out: 8:00AM - 9:00PM

Dine-in Hours
Lunch: 11:30AM - 2:30PM
Dinner seating times: 5:15, 5:45, 7:30 and 8:00. (Fridays & Saturdays 8:45)
Dining room is closed on Tuesdays, take-out still available.
970.800.4164 | grandlakelodge@highwaywestvacation.com

COVID-19
And Our Commitment to Safety
In several crucial ways, we've altered our service to keep your safety front and center. We've reduced our capacity, ensured that our tables are socially distanced and begun requiring reservations in our dining room. But that'snot all. We've also started hosting an open-air burger bar, offering a knockand-drop breakfast service for guests and serving coffee and cocktails and from our Moose Mobile. We're finding new and novel ways to provide the same Huntington House Tavern experience you know and love.