The Santa Ynez Ranches are premium cottages located in a private area of Flying Flags RV Resort & Campground. With charming decor and all the amenities a glamper could ask for, our Santa Ynez Ranches are the ideal spot for your next getaway. This small community is available for partial and full rental; the perfect way to accommodate your next group event!

Explore all that our Guest Ranches have to offer...
Interior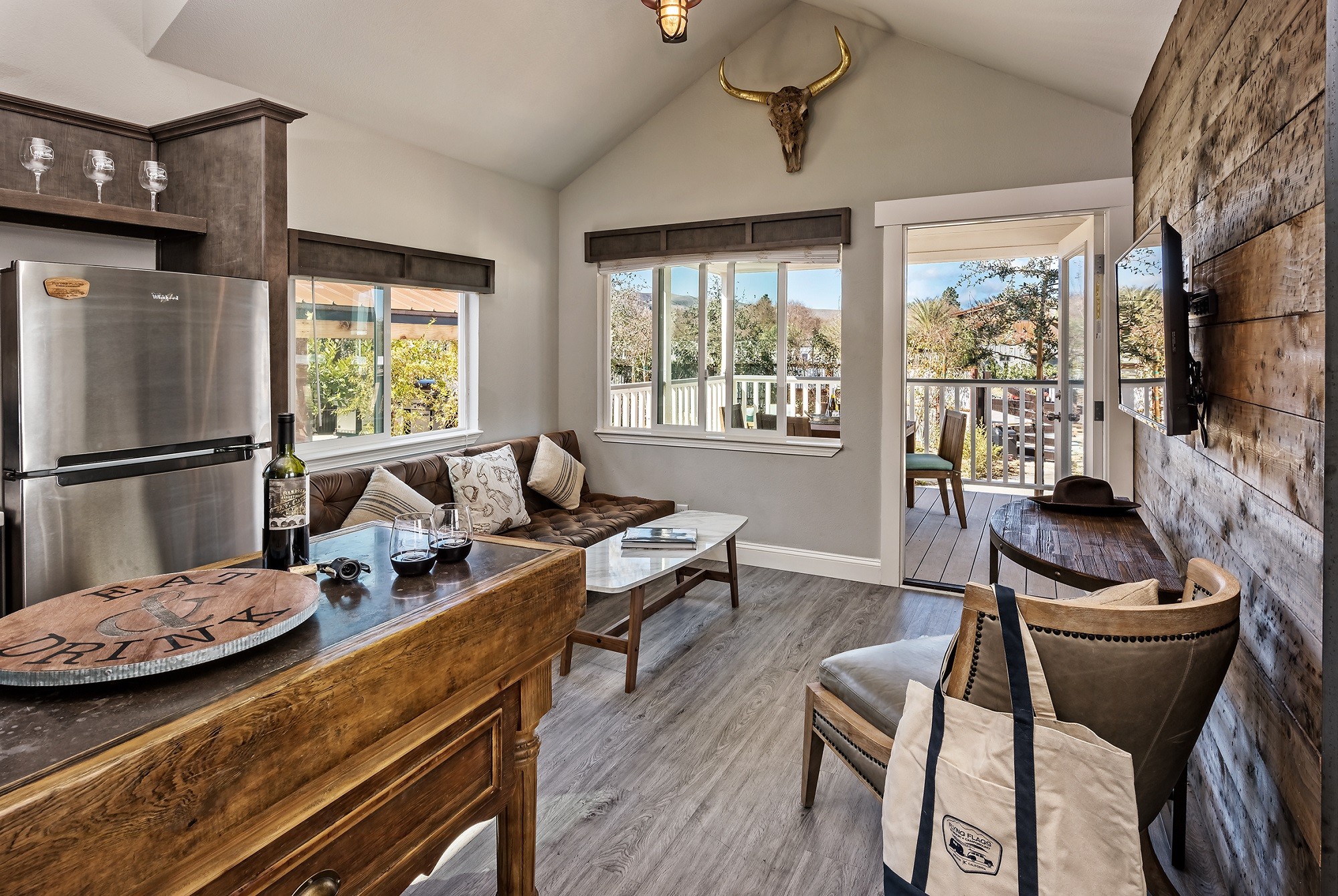 Stay comfortably in one of our stylish Santa Ynez Ranch cottages. Each cottage is designed to sleep 6 and includes a private bedroom, loft, living area, restroom, full-size kitchen, and patio. Our cottages are equipped with essential kitchen appliances, gas barbecues, flat panel TVs, and complimentary Wi-Fi and cable. Whether you are cozying up on the couch with a book or admiring the breathtaking views from a seat on the patio, our Santa Ynez Guest Ranches have all you need for the sweetest escape.
Privacy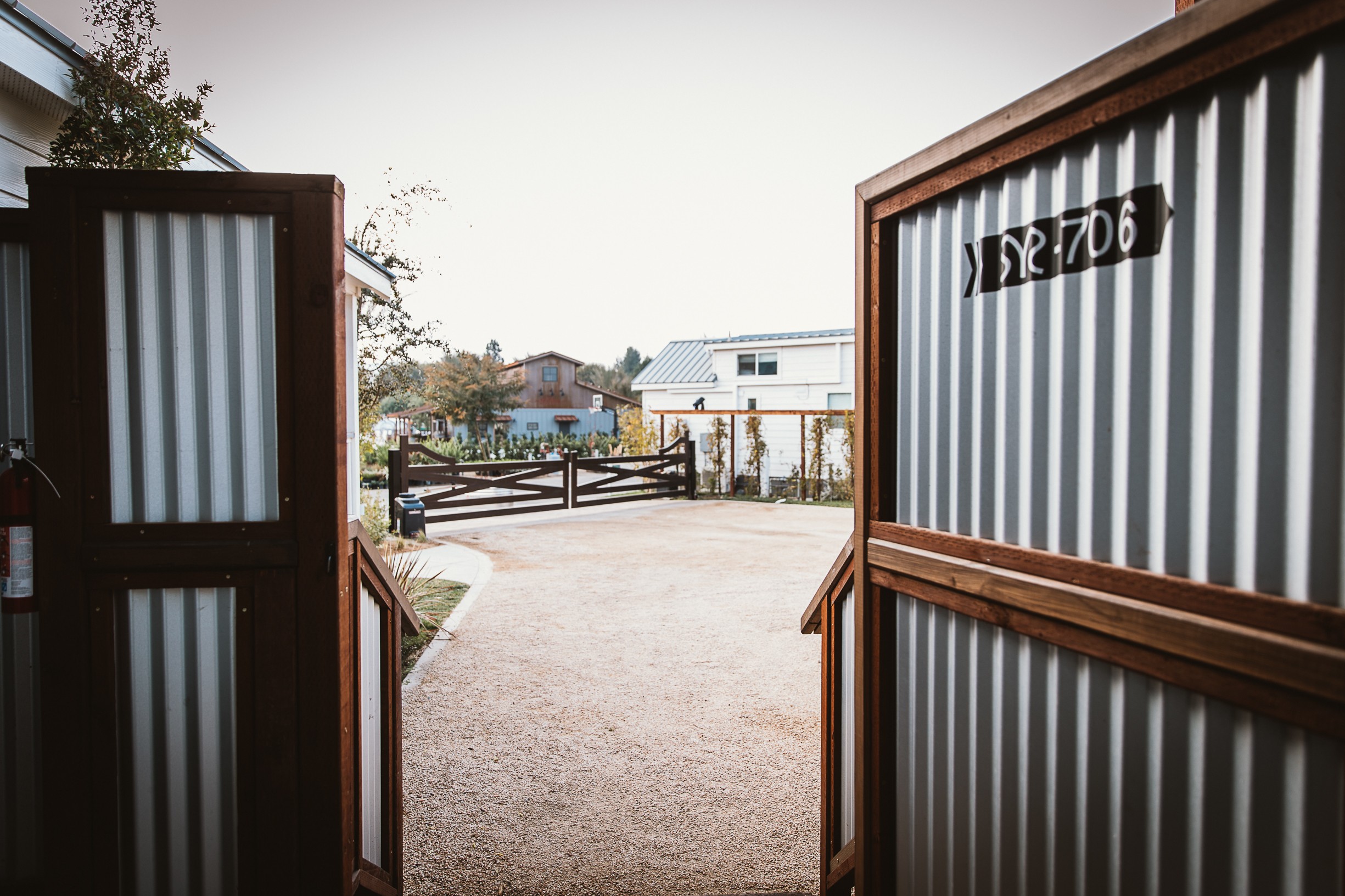 Enjoy a private community with a pool and bocce court behind the gates of our Santa Ynez Guest Ranch accommodations. This special section of our property is reserved for ranch guests only with exclusive amenities and activities.
Pool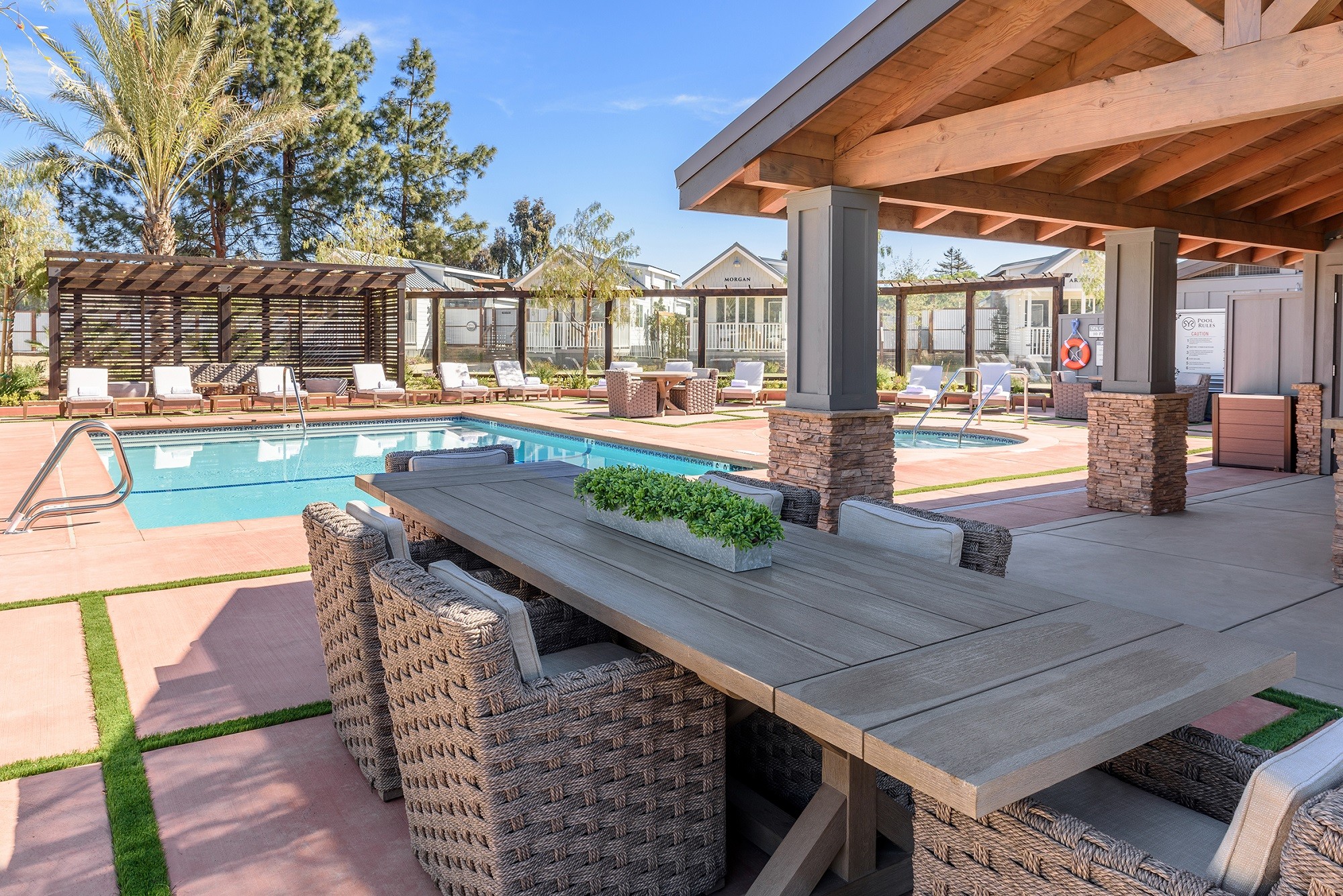 Spend the afternoon soaking up the sun at our resort-style pool just steps from your ranch cottage door. Complete with a pool and jacuzzi, lounge chairs, and table set, you will find paradise in our private pool area.
Bocce Ball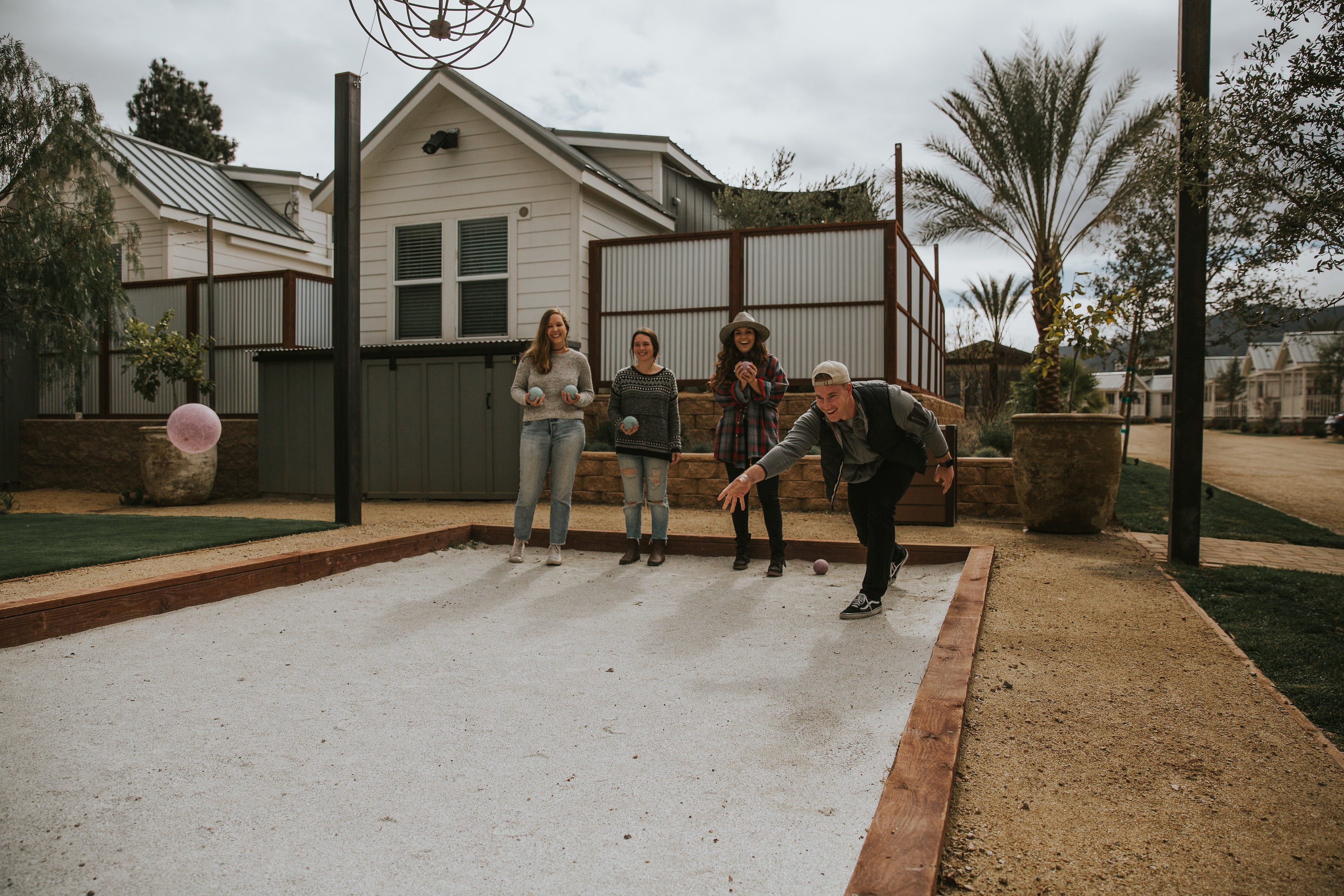 Unwind and share a few laughs with friends over a game of bocce ball with our special ranch bocce court. Don't want to play? Sit back in one of our lounge chairs and watch the game!
Bikes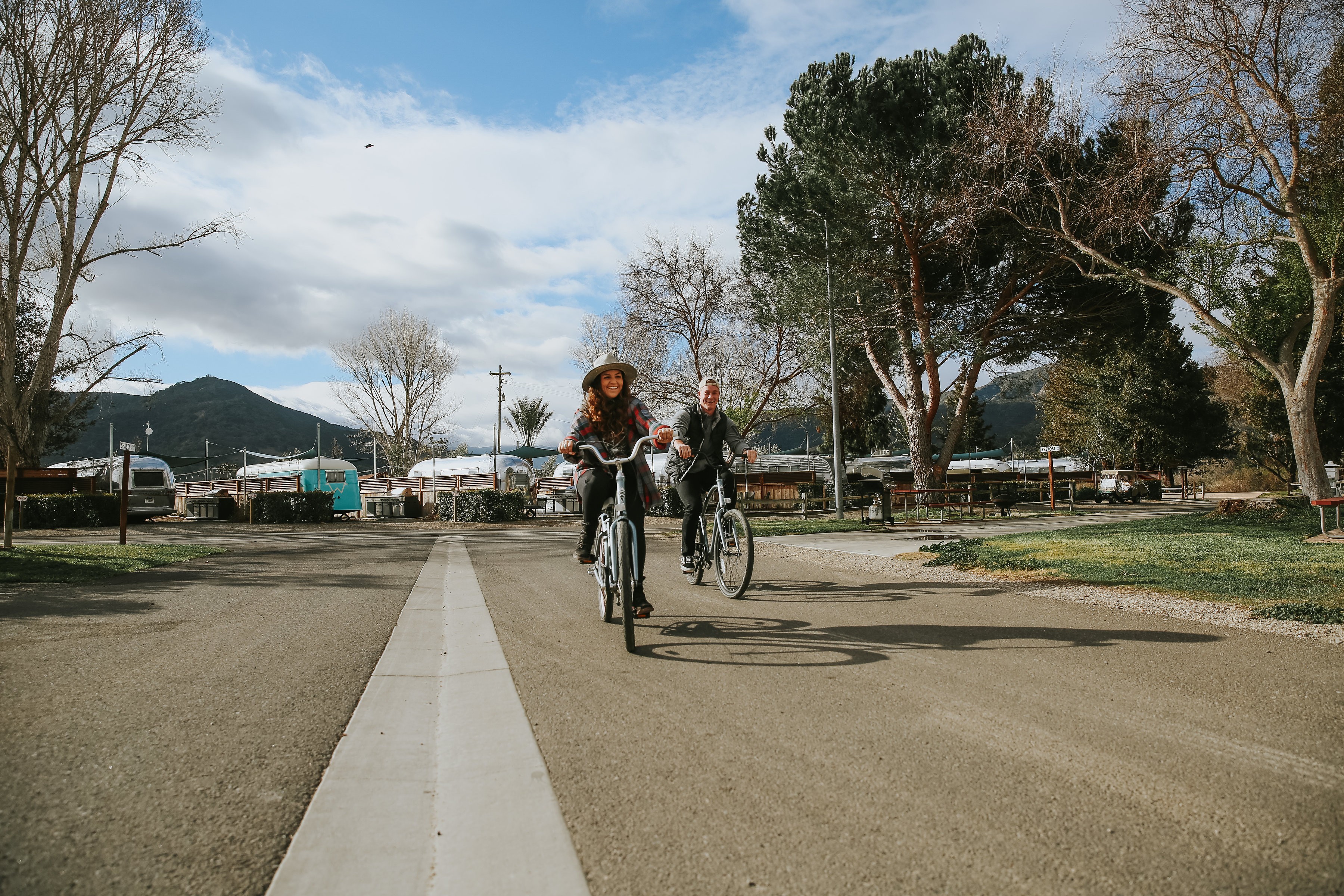 Take in beautiful scenic views and experience our on-site amenities as you cruise through Flying Flags on rental bikes. This is a special way to experience all that our property has to offer.
Book our Santa Ynez Guest Ranches for your next group gathering!